Prepared Meal Plans
Welcome to Fresh Fit Foods
Fresh Fit Foods is Southwest Florida's premier company for nutritious, delicious and convenient prepared meals. Our trained chefs prepare meals with fresh, never frozen ingredients. We offer several meal plan options to cater to your needs, whether it's healthy living, diabetic , vegan, or paleo meal plans.
Not only do we offer individual meal plans, but also Family Style meal plans. These meals are specifically designed for the busy family who wants to eat healthy but just cannot find the time to prepare and clean up dinner after a hectic day. Fresh Fit Foods delivers meals throughout the Naples, Estero, Bonita Springs and Fort Myers area.
About Us
Founder & Chef
Chad O'Connor
Chad has always been passionate about food and says cooking, for him, is a way to express who he is. "Taking local, fresh ingredients and turning them into something healthy, delicious and convenient has always been an exciting challenge for me."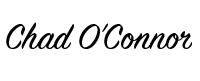 Keep in touch
Learn about new menu items, special offers, featured dishes, season favorites and more with our newsletter delivered directly to your inbox each month.