Delicious Delivered
Fresh Fit Foods is a fully licensed catering company located in Bonita Springs, FL. Each week we offer as few as four, or as many as eight, fully prepared meals delivered right to your home, office or convenient pick up location 2 times per week.
We use only the freshest, local ingredients to prepare everything on our menus from scratch. Our current menu features 48 gluten-free dishes under 500 calories. In addition to our Healthy Lifestyle menu we also offer Paleo (low carb), vegan and a senior meal plan designed for seniors over the age of 60.
For more information, contact Chad at chad@freshfitnaples.com or call us at (239) 595 – 2503.
Founder & Chef
Chad O'Connor
Taking local, fresh ingredients and turning them into something healthy, delicious and convenient has always been an exciting challenge for me. Our goal at FFF is to offer delicious foods prepared by professional chefs using the highest quality ingredients. We strive to not only make your life healthier, but also less stressful by offering a convenient way to eat healthy, delicious food at a great value.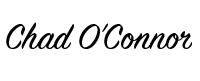 Get to know the chef
Chad O'Connor is the founder of Fresh Fit Foods. Growing up in Michigan, O'Connor found his passion for cooking at the young age of 14. He received his degree in Culinary Arts from Pennsylvania Culinary Institute in 2004. After graduation, O'Connor moved to Arizona where he worked in the restaurant business for more than a decade.
In 2008, O'Connor went back to school and earned a second degree in Dietetics from Chandler-Gilbert College located in Gilbert, Ariz. Upon graduation, O'Connor moved to Naples to work with his brother at Real Fitness. He co-founded Real Fit Foods before branching off to create Fresh Fit Foods in September, 2013.
O'Connor felt it was essential that Fresh Fit Foods only serve gluten-free and dairy-free meals. "I learned that there is so much science behind clean eating. Every time you eat a refined carb, your body processes it as sugar. I found the key is to retrain your body to use fat as its primary source of energy, so that you have longer sustained energy, opposed to the short burst received from carbohydrates. You're also using stored fat as fuel, which facilitates weight loss," says O'Connor.
O'Connor says his job is rewarding because he see direct results in clients. "Not only do our clients look better, they feel better, have more energy and sleep more soundly."
O'Connor lives in Naples with his wife and three kids. He says he loves the healthy mentality that exists in Southwest Florida. O'Connor is very involved in the Cross Fit community and can be found doing a WOD in his free time. When he's not in the Fresh Fit Foods kitchen, you can find O'Connor in his kitchen at home. "I love cooking. I always cook for my wife and kids. It never gets old," says O'Connor.
Sous Chef
ZACH LABADIE
Born and raised in Michigan, Zach attended the Secchia Institute of Culinary Education in Grand Rapids, MI. Upon completion of an Associate's Degree in Culinary Arts, he moved to Southwest Florida and took an internship at Tween Waters Inn, later becoming a cook at the Ritz Carlton Naples Beach Resort's fine dining restaurant The Grill. Six years of professional cooking later has lead Zach to become a asset to the Fresh Fit Foods team.