What's the difference between prepared meal plans vs meal kits and how do you choose? Both are delicious and convenient, so they've been growing in popularity. They enable you to eat fresh healthy meals without having to find recipes on your own or do the shopping.
However, there are a few different types of meal plans out there, so you want to make sure you know what you're getting. Here are a few tips to make sure you pick what's best for you.
Prepared Meal Plans vs. Meal Kits
The first step is to decide what type of meal plan you want. Do you want something that is already prepared, or do you want one that sends you the ingredients and a recipe, but you make it?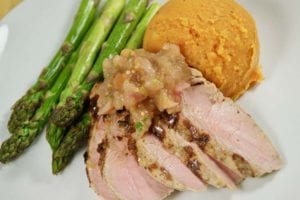 Meal kits from places like HelloFresh and Blue Apron provide everything you need to make the meal and the directions for how to prepare it. This can be fun if you have the time and enjoy cooking. It's something the whole family can do together.
There are a variety of meal plans and types of diets to choose from as well as a few options for frequency.
With meal kits, you still have to do the prep, cooking and clean up. Not everyone has the time or desire to cook the meals.
On the other hand, prepared meals come ready to eat. Some meals need heated first but that's it. No prep. No cooking or baking. Just enjoy. The cleanup is a breeze, too.
These meals are great for busy individuals or families who want something healthy but don't want to fix the meal themselves. It's also a healthy alternative to going through a drive-through on the way home.
At Fresh Fit Foods, you can choose from a variety of meal plans and menu options. There's something for everyone. You can choose lunch or dinner for one person or an entire family. Choose from healthy lifestyle, vegan, paleo, senior and other meal plans. The meals are delivered to you at home or at work, or they can be picked up nearby at convenient locations in the Naples and Fort Myers, FL areas.
If you are interested in getting fresh, delicious prepared meals delivered, you can sign up now.