It's not always easy to find the right summer picnic foods but in Southwest Florida, you need to know what will keep and what will spoil in the sizzling heat.
As you plan your summer cookouts, family parties, and beach days, don't forget to pack foods that stand up to the summer heat. And, more importantly, don't forget to take plenty of water to keep hydrated.
When planning a meal for the outdoors, be sure to avoid anything with mayonnaise. Those dishes can quickly spoil if not refrigerated. Sandwich or deli meats and cheese won't last in the heat, either. Have you seen a slice of cheese that's curled up after just a few minutes in just warm temperatures? It's not very appetizing.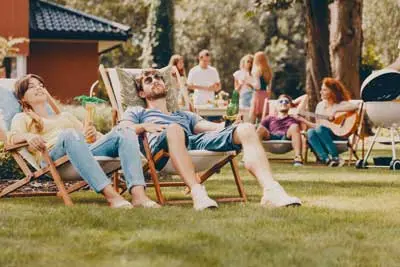 Those are a few things not to take to your next cookout or outdoor party but what can you take? Here are a few summer picnic foods for hot weather.
Fresh Vegetables
Not only will vegetables keep in the heat, but they are also healthy. You can take sliced veggies like carrots or celery that are easy to eat on the go. If that's too simplistic, make a vegetable salad with a balsamic vinaigrette but keep the dressing separate. Mix it once you get there so the veggies stay crisp.
Fruits
A fruit salad is a popular dish. It is refreshing and can include things like watermelon that contain high amounts of water to help keep you hydrated. Apples, pears, cherries, peaches, and other fruits that are easy to pick up and eat are convenient and healthy. If you want to be a little creative, choose fruits that can fit the party theme. For example, on patriotic holidays, use red and blue fruits such as strawberries and blueberries.
Nuts and Seeds
Mixed nuts are easy snacks that can take the heat. If you want something a little different, take some sunflower seeds or pumpkin seeds. It's a good idea to check if anyone has a nut allergy before the cookout.
Other Summer Picnic Foods
Veggie-based chips
Popcorn (not coated in butter)
Dried fruits
Flatbreads with veggies
Corn on the cob
If you are planning a small picnic lunch for your family, your meals from Fresh Fit Foods are a convenient option. They're already made and packaged ready to go. Several of the salad dishes would make a light refreshing lunch or a romantic evening dinner.