With summer ending, it's the perfect time to refresh your flavors and find new, healthy fall foods. It may not cool down much here in Southwest Florida, but that doesn't mean you can't enjoy the warm meals and flavors associated with fall.
Healthy Fall Foods
Pumpkin
Pumpkin is one of the most popular healthy foods for the fall season. This orange fruit is rich in potassium and vitamins that are good for your heart, immune system, and even your eyes. Pumpkin is also great when you are looking for a treat such as pumpkin pie. Don't forget about pumpkin seeds. Roast them and enjoy a healthy snack.
Squash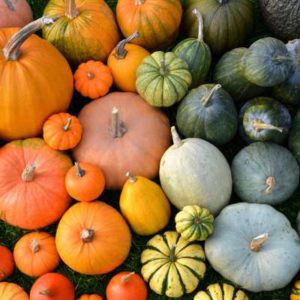 Another autumnal food is squash. Squash comes in a variety of shapes, sizes, and flavors. From spaghetti to butternut. Spaghetti squash's stringy nature makes it a healthy replacement for pasta, and you can chop up butternut squash and roast it into delicious bite-sized squares. Adding squash to your fall meals can help improve bone health and help prevent chronic diseases.
Soup
A warm bowl of soup can be comforting no matter the temperature outside. From classic chicken noodle to butternut squash bisque, the options are endless. Pack them with seasonal vegetables, fragrant herbs, and tender meats to create a soothing meal that warms you from the inside out, making fall evenings cozy and nourishing.
Apples
While vegetables may be the stars of fall, apples are also a favorite of the season. Apples can help keep your mind sharp. Apple picking is also a fun seasonal activity that will keep you moving while collecting the delicious treat.
When you are looking for fresh, delicious, and healthy food for fall, try Fresh Fit Foods. Our meal plans are designed with your health in mind while being quick and easy. Contact us online or call (239) 595-2503 to start eating healthier today.