Thanksgiving can make it difficult to stay on track with your diet and fitness goals but it is possible to have a healthy Thanksgiving.
What makes Thanksgiving so hard is the heavy emphasis on food. Friends and families gather for a meal, which is usually a large meal with turkey and a table full of tasty side dishes. Between the stuffing, the rolls, and the mashed potatoes, it's quite the feast. Then there's pumpkin pie, pecan pie or some other rich dessert.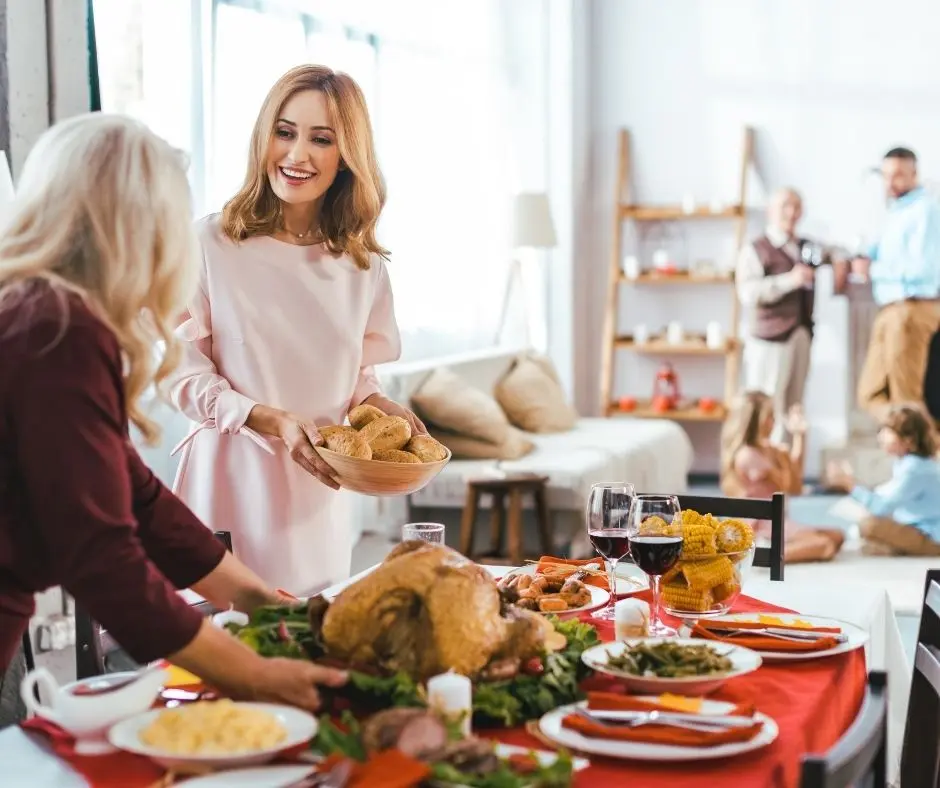 One way to help have a healthy Thanksgiving is to put less emphasis on the food and more on the fun. Focus on the joy of gathering with family and friends and cut back on the amount of food. Plan some fun activities and just enjoy spending time together.
However, it can be hard to cut back so we've put together some tips to help you and your family eat a healthy Thanksgiving meal.
Healthy Thanksgiving alternatives
Try grilling your food. Not only is the cooking time reduced, but grilling turkey will also melt the fat from the meat. You can grill turkey breasts instead of one large turkey.
Vegan turkey substitutes include Burmese tofu and whole roasted cauliflower with pistachios and turmeric-tahini sauce.
For healthy side dishes, try serving roasted vegetables or charred sweet potatoes with lime and hot honey. If you need your fix of  Thanksgiving staples, consider using sugar substitutes to replace sugar in baked goods and try using fat-free cream in your dips and casseroles.
Dessert and drinks
Try serving fresh fruit or healthier versions of family favorites that have less fat and calories. But don't forget those alcohol calories that can add up quickly as well. This means you might want to think about drinking water or iced tea.
Now is the time to stop letting Thanksgiving dinner sabotage your healthy eating efforts. Start planning your Thanksgiving meal now and talk to your guests. Maybe they'd like healthy alternatives, too.